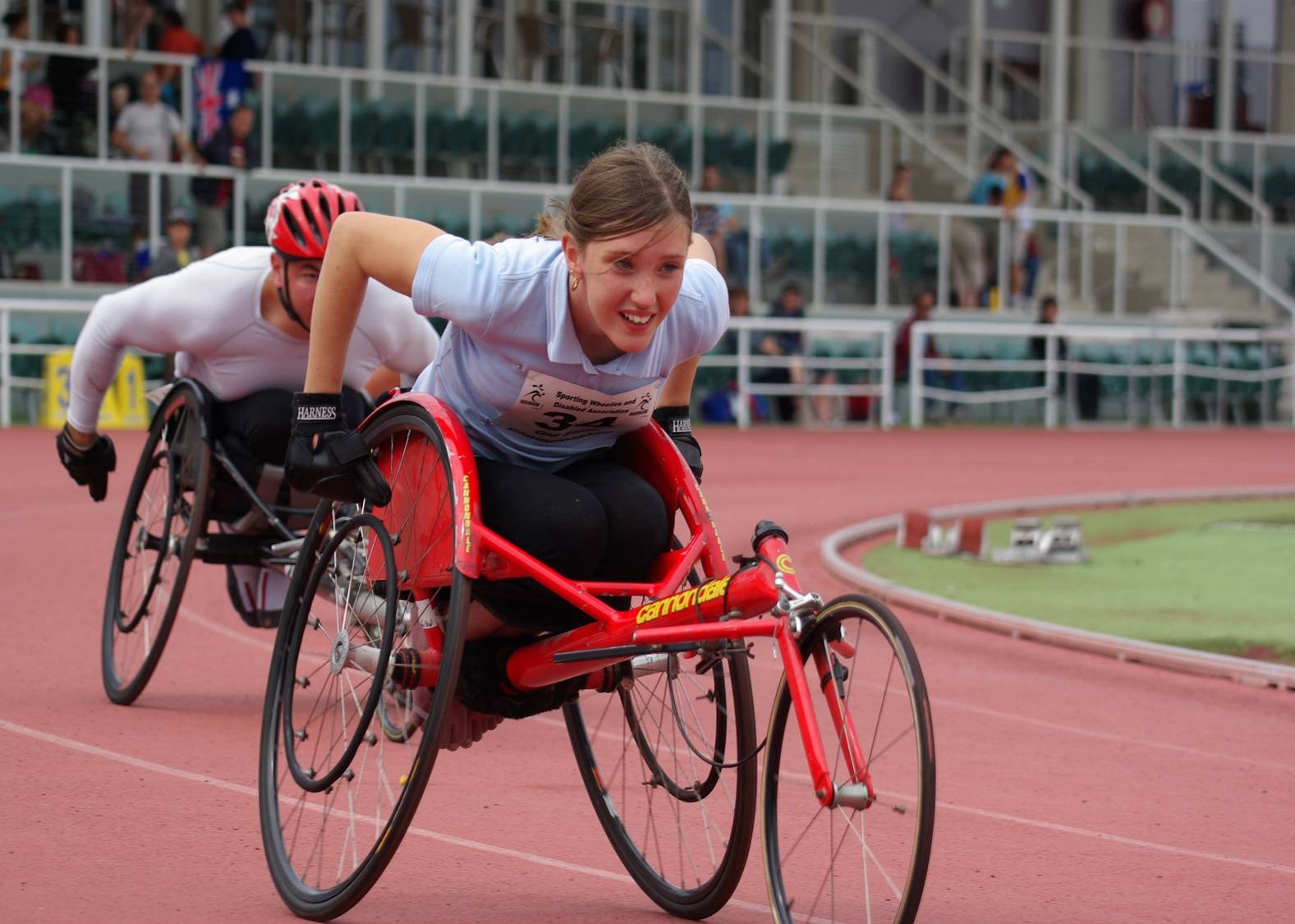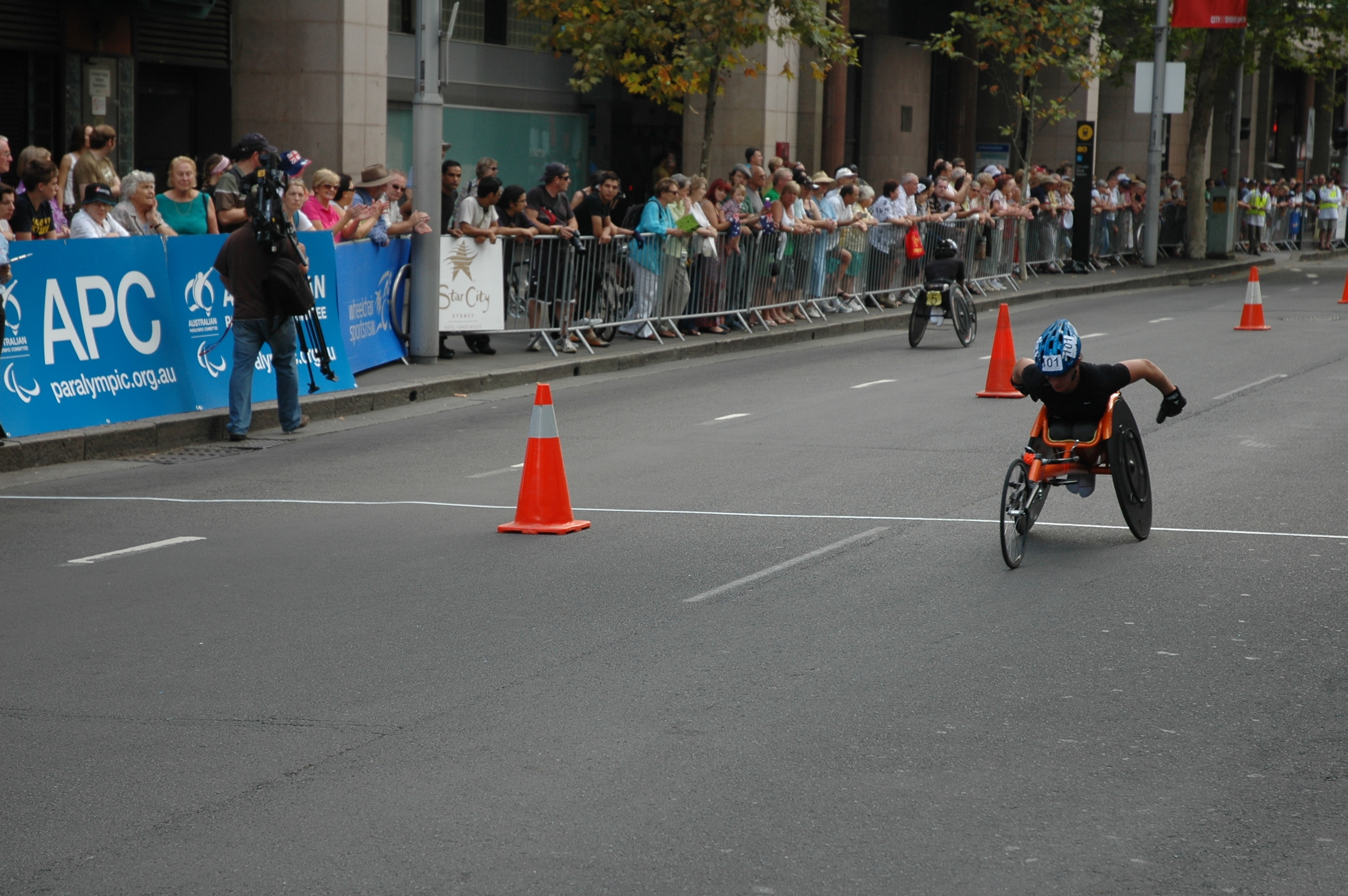 Introduction
Para-Athletics was founded in 1952 and has been part of the Paralympic Games since 1960. Always attracting the highest number of spectators, the sport offers a wide range of competitions and events and is open to male and female athletes in all impairment groups.
Athletes compete according to their functional classification in each event. Some compete in wheelchairs and some with prostheses, while those who are visually impaired receive guidance from a sighted guide.
The events include:
Track: sprint (100m, 200m, 400m); middle distance (800m, 1,500m); long distance (5,000m, 10,000m) and relay races (4x100m, 4x400m).
Field: high jump, long jump, triple jump, discus, shot put, javelin.
How to PARTICIPATE IN Athletics
Para-Athletics follows the same rules as able-bodied athletics, apart from the different equipment regulations.
Wheelchairs, prosthetic devices, rope tethers for visual impairment or other approved assistance are all considered to be equipment in track and field events, and can all be modified to suit the para-athletics environment.
The sport has an unlimited age-span, and is available to all those who wish to get involved.
Basic Rules of Athletics
Please click here to download the Rule Book from that is used at national/international events.
Who can DO PARTICIPATE IN Athletics
Impairment Type
There are a range of disability groups that are eligible to compete in para-athletics. These disability groups are separated into classifications to ensure fair competition. The classification groups are as follows:
Hearing Impairment
Vision Impairment
Physical Impairment
Transplant Impairment, and
Intellectual Impairment.
Athletes must undergo specific Athlete Evaluation to obtain a classification.
Classification
Each Athlete is classified based on their functional ability, in order to keep a level playing field. In Athletics the sport class consists of a prefix "T" or "F" and a number. The prefix T stands for "Track" and F stands for "Field." It indicates for which events the sport class applies, either for track or for field events.
The classification groups are as follows:
Athletes with a vision impairment: T/F 11-13
Athletes with an intellectual impairment: T/F 20
Athletes with a physical impairment: T/F 31-38, T/F 40-47, T 51-54, F 51-57
How Do I Get Classified?
In order for an athlete to be classified they must first register as a member with their local association. The athlete will then demonstrate the skills and movements required to compete in athletics and these will be assessed by approved classifiers who will determine the most appropriate class. Other factors including the athlete's medical history are also taken into account during classification.
Get Involved
Athletics is a great way to maintain a healthy lifestyle, whether it be physically or socially. It is a great way for athletes of all ages and skill levels to meet in a fun atmosphere. Opportunities are also available all year round for athletes to compete at a representative level whether it be locally or nationally.
Where Is it RUN
Every state has a local Athletics program which is open to players of all skill levels. To start playing, contact your state affiliation listed in "Who Runs The Sport".
Athlete Pathway
Athletics Australia work from a structured pathway including both able-bodied and para-athletes. Please click here to view the athlete pathway guide.
To find out more about the competition pathway please the state office listed below under "Who runs the Sport".
Become an Official
Officials are an integral part of athletics in Australia. It is exceptionally rewarding and the new education pathway with Little Athletics Australia provides an easy-to-understand and transparent framework to ensure that new entrants have the knowledge required whatever your officiating aspirations.
For all those interested, the education scheme is for both able-bodied and para-athletics officiating.
The education pathway looks like this.
AAOES Level 0 - Introduction to Officiating (delivered by the Australian Sports Commission
AAOES Level 1 - Club / School Official: Basic Grading
AAOES Level 2 - State Official: Eligible to be appointed as a Chief at State/National level
AAOES Level 3 - National Official (this level incorporates the IAAF Technical Officials Education Certification Scheme TOECS Level 1): Eligible to be appointed as a Referee at State/ National level
AAOES Level 4 - IAAF Technical Officials Education Certification Scheme TOECS Level 2 (Diploma) conducted by the Oceania Regional Development Centre: Eligible to be appointed as an Area Technical Official (Oceania)
AAOES Level 5 - IAAF Technical Officials Education Certification Scheme TOECS Level 3 (Diploma) conducted by the IAAF: Eligible to be appointed as an International Technical Official
Contact Athletics Australia for more information:
P: +61 3 8646 4550
E : athletics@athletics.org.au
Become a Classifier
To be eligible to commence training as a classifier, the individual must meet the following prerequisites:
Medical Classifiers: Currently registered medical professional (physiotherapist or medical doctor); with minimum 5 years clinical experience with people with physical disabilities; OR; Currently registered Ophthalmic professional (Orthoptist, Ophthalmologist) with minimum 5 years clinical experience with people with low vision. Individuals must be based in one of the major Low Vision Centres in Australia.
Technical Classifiers: Must hold a Bachelor of Master degree in sport science/kinesiology/human movement science or other equivalent; as well as hold additional sports specific qualifications including coaching or sport specific study.
All individuals must have a strong understanding of athletics and para-athletics.
To find out more about the classifier pathway contact the Australian Paralympic Committee via email auspara@paralympic.org.au or phone +61 2 9704 0500.
Become a Volunteer
Volunteering is a vital component of para-athletics in Australia and puts in an invaluable amount of work which no association could afford to pay.
All associations throughout Australia are always looking for more volunteers to assist with operating the sport. Volunteering is flexible and many volunteers provide assistance for as little as an hour or two each month.
To assist with local competition contact your local association or for state and/national competitions contact Athletics Australia:
P: +61 3 8646 4550
E: athletics@athletics.org.au
events
State
Please contact your state office (listed in "Who Runs The Sport" section below) for details about up-coming state and local competitions.
UPCOMING NATIONAL EVENTS
Please visit our events page for any upcoming Australian events.
UpCOMING International EVENTS
Please visit our events page for any upcoming International events.
WHO RUNS THE SPORT?
AUSTRALIA
Athletics Australia
P: +61 3 8646 4550
STATE / TERRITORIES
New South Wales

Athletics New South Wales
P: +61 2 9746 1122
Queensland

Queensland Athletics
P: +61 7 3343 0900
South Australia

Athletics South Australia
P: +61 8 8354 3477
Victoria

Athletics Victoria
P: +61 3 8646 4500
Western Australia

Athletics Western Australia
P: +61 8 6272 0480
Northern Territory

Athletics Northern Territory
P: +61 8 8945 1979
Tasmania

Athletics Tasmania
P: +61 3 6234 9551
INTERNATIONAL
International Association of Athletics Federations
http://www.iaaf.org/home
PARALYMPIC
Australian Paralympic Committee
P: +61 2 9704 0500
auspara@paralympic.org.au
http://www.paralympic.org.au/
Get in Contact
Athletics Australia is the peak national governing body for para-athletics.
P: +61 3 8646 4550
Contact Us inquiry form
Videos
Intro to Para-Athletics from Australian Paralympic Committee
Resources
International Rules from the Australian Paralympic Committee
Table Officials Manual from Athletics Australia